MODA Research Group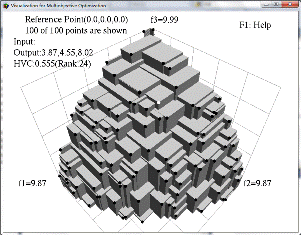 Snapshot of VMO; a visualization tool for multiobjective optimization.
Welcome to the website of the Multicriteria Optimization and Decision Analysis!
Thank you very much for your interest in our group. Please do not hesitate to get in touch if you have questions!

Dr. Michael Emmerich (UD), Head MODA Research Group
This year we are co-organizing the Global Optimization Workshop, together with the Mathematical Institute, Leiden University. It will feature for the first time a special track on Multiobjective Global Optimization. Find details here:
LeGO - 14th International Global Optimization Workshop, Leiden, NL, 21st-28th September.